I am not a beautician and I am not claiming to be a beauty guru, but we all have a daily face routine… So I thought I would share mine with you…
Now I know so many beauty bloggers and people say that you should wash your face every morning and night but I never have time to wash my face on the morning (I tend to favor an extra 10 mins in bed). So here is how I start…
Though I don't wash my face every morning I do roll out of bed and apply moisturizer every morning. At the moment I am using this beautifully light serum from Superdrug's own brand – Simply Pure, it's very light on the skin and absorbed really nicely. I normally scroll though inta and Facebook for 5 mins just to let it soak in.
After my moisturizer has absorbed into my skin I like to apply Maybelline baby skin primer, just because I have pretty large pores and also being a hairdresser I am running around a lot on the day so I need my foundation to stay in place.
At the moment I am using the Maybelline fit me foundation in the shade 102 – Fair Ivory (I couldn't find a picture of the shade). I apply my foundation using a damp beauty blender and I find this works best for my skin. This foundation has pretty good coverage but doesn't look to heavy for day-to-day wear.
I don't know why I have a slight issue with spending load of money  on setting powers, so at £4.00 this one is a bargain and really works. It help to matte my skin and keeps my foundation put all day long.
I love love love this bronzer, it gives the perfect sun kissed look without being to orange. I also use this as eyeshadow for my day-to-day look, I used a fluffy eyeshadow brush to apply to my whole lid, crease and slightly under my eye.
I love this contour kit… The contour power is a really nice cool shade and is perfect for contouring and also I use it has my darker eye shower colour to create a smokey eye (so lazy I know, but no one has time in the morning). I like to use the highlight shade on my brow bone and my cupids bow as it is not an overly sparkly shade.
This more of a sparkly highlight so I like to use this one of the top of my cheek bones (lightly) and just on the inner corners of my eye to make me look more alive. I don't like to wear too much heavy make up in the day.
At the moment I am using the Benefit Brow Zings kit for my brows. I don't use the brush that it comes with I use a small angles brush, purely because I find it easier. I start with a tiny bit of powder towards the front of my brow and darken as I get towards the end, I tend to use the wax just to define my arch.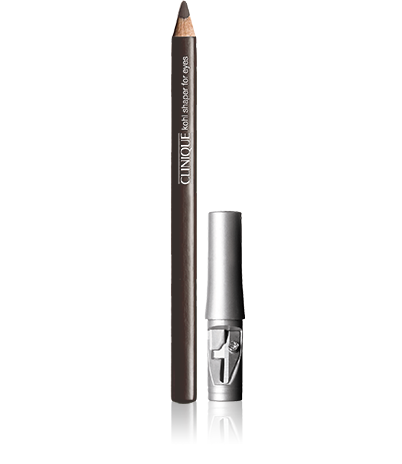 During the day I don't like to wear black eye liner as I find it to heavy so I tend to wear brown (unless I had run out). This eye liner is brilliant on your water line and stays all day also the lid as a pencil sharpener so you can't lose it. I know lots of beauty bloggers say to wear a lighter colour on your lower water line to open your eyes but on my I just look weird, I tried it one day and my manager couldn't stop staring at me because I looked so odd – So now I stick to black or brown on my water line.
I have tried millions of mascaras and buy a different one nearly every time but this is the only one I have ever bought twice. It's a brilliant mascara, really dark, lengthens and thickens my eyelashes. It has a nice big brush so a couple of coats and you are done.
To finish of my day-to-day look I always use Bourjois Rouge Edition nude lipstick in the shade 02 – Beige trench. It is the perfect nude shade and feel really comfortable on my lips.
As much as love doing my make up and love playing around with make up at the end of the day I love nothing more than taking it all off…Freedom to rub my eyes!!
I remove the bulk of my make up, well mostly eye make up with a cotton pad and micellar water. I find simple the best just because I have sensitive skin and it doesn't irritate it.
I then like to wash my face properly and at the moment I am using the Loreal Pure Clay Detox face wash. I am finding it is a pretty good. I have spot prone skin and it is helping keep my spots at bay but doesn't feel like it burning my skin. My face just looks clean and feels soft afterwards.
I don't like to layer a million and one products on my face so after I have washed my face I simply like to apply a small amount of Bio Oil all over the face and neck to re-hydrate my skin. The first time I ever used Bio Oil on my face the next morning I waned to face time everyone my skin looked and felt amazing.
So there you have it, a day in the life of my face. During in the day I don't use a tone of products, I just don't have time in the morning. Plus I am still half asleep so my make up routine needs to be simple.
Hope you enjoyed reading about my make up routine…
With love Lauren-Amy
xoxo